Our children teach us so many life lessons and today I welcome Kellie of Three Li'l Princesses to the hotseat to share a little of what she has learnt from her two young daughters.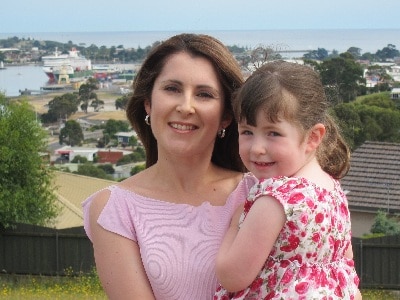 A couple of weeks ago, four-year-old Ella raised her hand, asked permission to sing and then proceeded to belt out a rendition of a Young Talent Time tune in front of her entire kindergarten class. Being self conscious is not in her vocabulary. OK, she's four, so it's not going to be in her vocabulary anyway.
When she told me, I asked her how she thought she went. With a little jump for joy, she responded with: "I sang really beautifully and everybody loved it''.
During my "singing in public'' phase in my mid 20s, I never once announced that I sang beautifully and everyone loved it. In fact, this perfectionist may have left the stage and instantly said: "that last note sounded like a dog on heat.''
When Christie asked if I'd like to guest post about a lesson my children have taught me, it was hard not to go past Ella teaching me that we're not perfect and that's OK. We should have a go nonetheless because, really, what's the worst that can happen?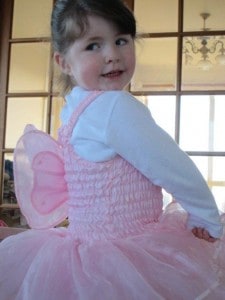 Here are 4 other examples of her teaching me to put my perfectionist traits aside:
Beauty does not lie in how shiny my shoes are. As I worry about the suspicious-looking green substance on my good work suit and the fact my hair has decided to replicate a sheep dog, Ella will look at me, give me a Vegemite-flavoured kiss and tell me: "you're so beautiful, Mummy''. She will then prance in front of the mirror beside me as she admires her purple taffeta fairy skirt, red Santa t-shirt, pink gumboots and no underpants look.
The house doesn't have to be spotless ALL the time. Common sense tells me people expect it will look "lived in'' with children, but the perfectionist in me wishes suddenly I had Go-Go Gadget arms to round up the toy maze as the door bell rings. Enjoying the Sultana Buds under my feet right now is also a "challenge''.
When we do artwork together, she will be finished within five minutes, while I'm still working on perfecting the stalk of the red toadstool to get it just right. Sometimes I need to let go, because no matter how long I work on it, it will never be perfect. Confession: I proofread this post far more times than I should. Yes, I still obviously have issues around this one too.
Ocean trout with a Wakame crust, herb-coated roast potatoes, steamed vegetables and a beautiful white wine jus will see the Martha Stewart in me work up a sweat to create the ultimate meal. However, it usually results in a small amount of enthusiasm from my little cravat-wearing judges. The following night, a thrown together spag bol will be devoured before empty bowls and flapping tongues start begging for more. It's the simple things in life that often bring the greatest joy.
When the "self improvement'' line is thrown at me, it's not experts or the media but my own little people who teach me the greatest lessons. I'm not always the perfect parent, but my love for them certainly is.
What lessons have your children taught you?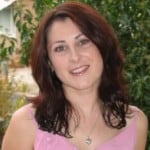 Kellie O'Brien is editor of the funny mummy blog Three Li'l Princesses, a media woman, author, mum to two li'l princesses and a li'l princesses herself at just 150cm. OK, so that's being a tad generous. She has just launched the hilarious ebook Only Hearts Should Be Worn On Sleeves: The Snotty Truth About Motherhood on what pregnancy and being a first-time mum is "really" like.