Today's guest star, Stephanie of Boy Mama Teacher Mama, has really got me thinking about which books my girls will remember us reading together once they are all grown up. For me, I was a massive Enid Blyton fan as a child and I collected all of the Trixie Belden books when I was a little older – and I was so sorry to hear that my Mum had given them away…of course, I was an adult by then! Would love to hear your childhood book memories.
Books have always held a special place in my heart. I have vivid memories of reading certain books at specific times during my life. I remember as a teenage sitting curled up in our enormous orange, 60s style lounge chair reading, The Prince of Tides by Pat Conroy, one of  my all times favorite books.
I remember reading Judy Blume's book, Tiger Eyes with my very best friend. We read it aloud, each reading a chapter at a time and for some reason, recording it on our tape recorder.
I remember sitting by the fire place, wearing knit stockings paging through Tasha Tudor's A is for Annabelle: A Doll's Alphabet. I knew each page by heart and had my favorites. I cherished the "O is for Olivia" page because of the gorgeous blue dress she wore and because I desperately wanted to be Olivia Newton-John and the S page simple because my first name began with an S and the dress was pink, my favorite color at the time.
I remember being read Where the Wild Things Are by Maurice Sendak- a book that frightened me terribly and I actually despised until I was a teacher and understood what the story was really about. Then there was Ira Sleeps Over by  Bernard Waber, which always hit home because anytime I slept at a friend's house, I inevitably called my mom at what seemed like 3 in the morning but was probably only 11 pm, to come and pick me up because I was frightened to be away from home.
And who doesn't remember reading, The Very Hungry Caterpillar by Eric Carle?  I remember putting my fingers in each of the holes made by the caterpillar as he ate through each piece of food.  And I remember spreading the page open as wide as I could when the butterfly finally came out of its cocoon.
My last vivid memory of reading when I was younger was the Jolly Roger Bradford books– Giants Come in Different Sizes, The Flying Hockey Stick and Pickle-Chiffon Pie are the ones I remember most although there are others. These books contained stories of fantastic characters living in far away places where the strangest of things happened.
Now that I am a mother and I am reading many of these same books to my sons, I wonder what they will remember 20 or 30 years from now. What books will they remember? Which books will stay with them and which will they share with their own children? It is really an exciting thought– to imagine my boys, grown, cuddled in bed with their own kids, reading and making memories of their own.
What are your favorite book memories?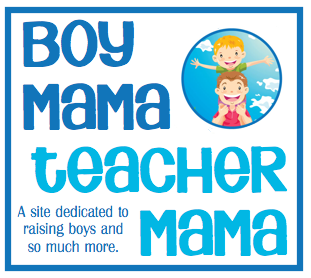 Stephanie of Boy Mama Teacher Mama is both a teacher and the mama of two young sons. She blogs about her endeavours to see the world through the eyes of her two precious, young boys.